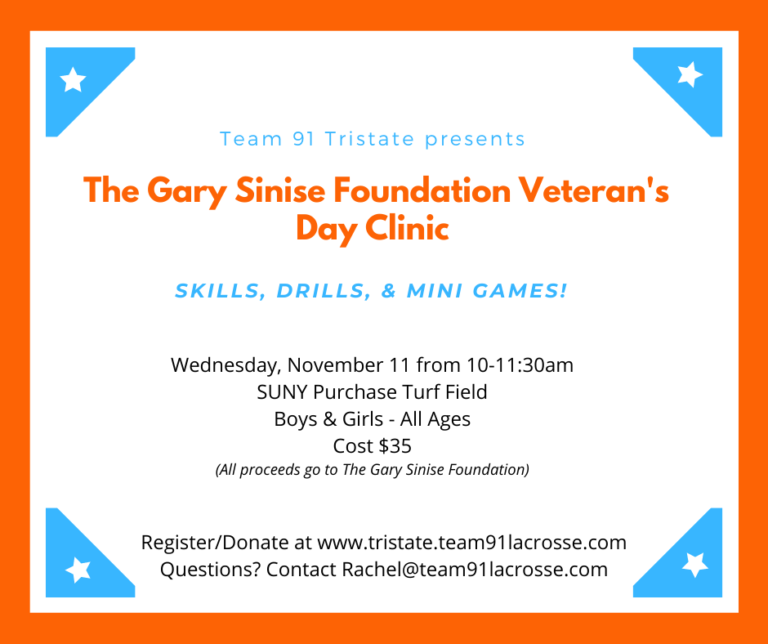 The Gary Sinise Foundation Veteran's Day Clinic
The First Annual Veteran's Day Clinic in benefit of the Gary Sinise Foundation will take place Wednesday, November 11th at the SUNY Purchase Turf Field. The 1.5 hour clinic will feature an hour of skill work with our coaches followed by thirty minutes of small sided games on our mini nets (3v3, 7v7). It will be a fun atmosphere and all proceeds go to the Gary Sinise Foundation.
Foundation Mission Statement:
At the GSF, we serve our nation by honoring our defenders, veterans, first responders, their families, and those in need. We do this by creating and supporting unique programs designed to entertain, educate, inspire, strengthen, and build communities.