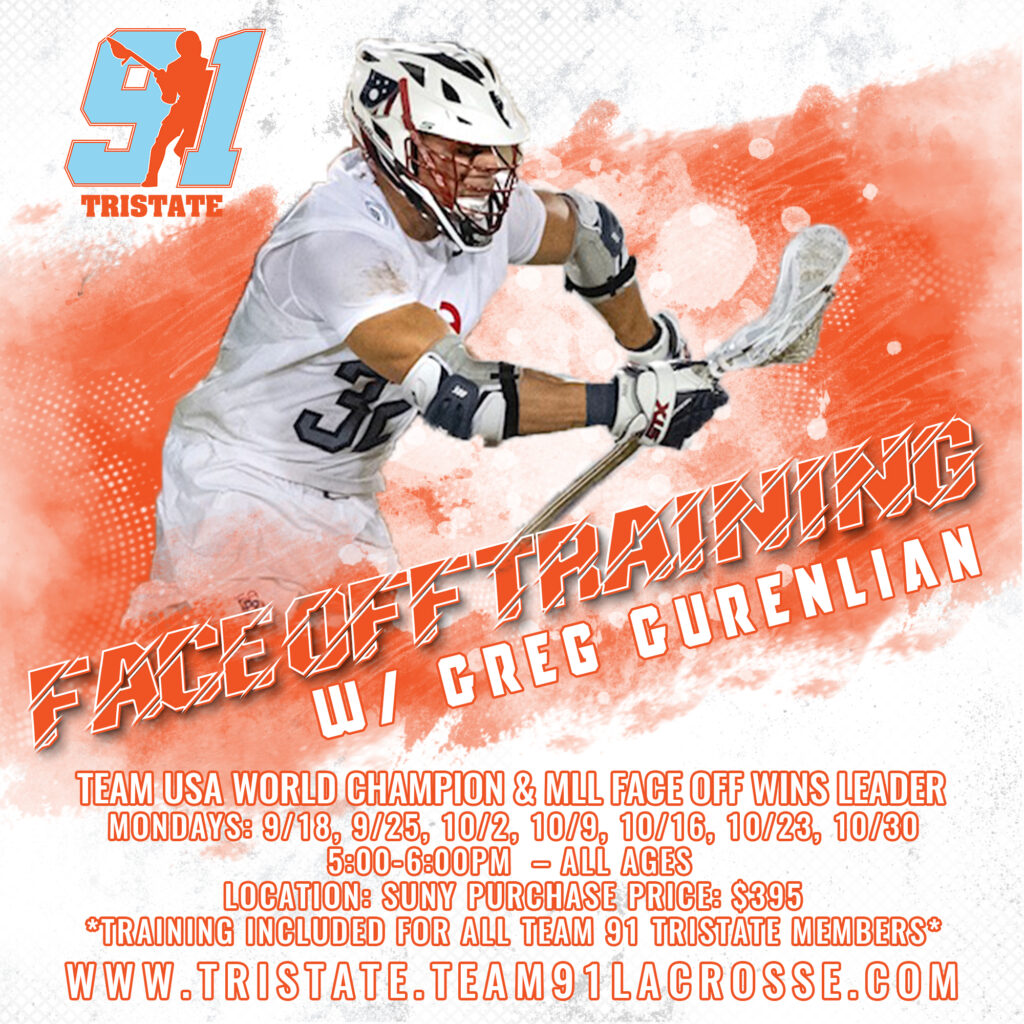 Join us for Faceoff Training sessions led by Team USA World Champion & MLL Faceoff Wins Leader Greg "The Beast" Gurenlian.
Dates: Monday's - 9/18, 9/25, 10/2, 10/9, 10/16, 10/23, 10/30, 11/6
Time: 5:00pm-6:00pm
Location: SUNY Purchase - PAC Field
Cost: $395
*current Team 91 Tristate players use discount code 91fogo
Greg has a decorated lacrosse resume and is one of the greatest faceoff athletes of all time. He played at Penn State University from 2012-2016 where he was a captain his senior year. Upon graduating, he held the record at PSU for all-time faceoff wins. After Penn State, Greg went on to play in the MLL for 12 years! He is a 5x All-Star, 6x All-Pro, and 3x Faceoff Man of the Year. He holds records in the MLL as the Career FO Wins Leader, Career Ground Ball Leader, and was named MVP of the league in 2015.
In 2015, Gurenlian was namd MLL/US Lacrosse Sportsman of the Year. In 2018, he earned a Gold Medal with Team USA where he currently holds the US Record for FO% in the World Games (81%). In 2019, Greg was an All-Star for PLL Redwoods LC. Gurenlian is also the co-founder of The Faceoff Academy, where he has coached countless high school, college, and professional faceoff athletes.