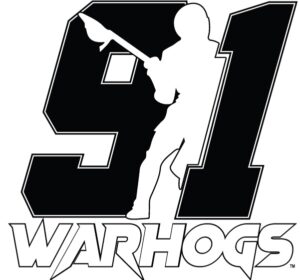 91 warhogs Bantam (7th/8th Grade)
The 91 Warhogs is a fully immersed box team based out of Westchester, NY. The team is open to ALL players and will compete in its 2nd season this winter. Team winter programming will consist of 8 Indoor Team Practices and 3 Box Tournaments. Rosters will include 20 runners and 2 goalies.
Justin Otto - 91 Warhogs Box Team Director:
Justin Otto will oversee all aspects of the Warhogs program. Coach Otto has 20+ years of box experience as both a player and a coach. Justin is the current GM/Head Coach/Owner of the WestRock Warhogs of the NABLL (North American Box Lacrosse League). Coach Otto spent two years coaching the U-19 Team USA box team in 2014 and 2015 alongside legendary head coach Randy Fraser. As a player Justin was a member of the Team USA Development Program and played in several semi-pro leagues.
Want to learn more about the 91 Warhogs? Contact Justin at info@westrockwarhogs.com
91 Warhogs Fall/Winter Team Program:
Fall Practices: 10/29, 11/5, 11/12, 11/19
Time: Bantam5:30-7:00pm
Location: Shrub Oak Memorial Park Rink
Winter Practices: 12/3, 12/10, 12/17, 1/28
Time: Bantam 4:30-6:00pm
Location: Elev8 Indoor Sports (Bedford Hills, NY)
Tournaments:
1. CT Box Championships - January 14 & 15 (*teams play 1 day) - Glastonbury, CT
2. Battle in the Barn - January 20 & 21 (*team play 1 day) - Long Island
 3. Capital City Clash - February 3 & 4 (*teams play 1 day - Albany, NY