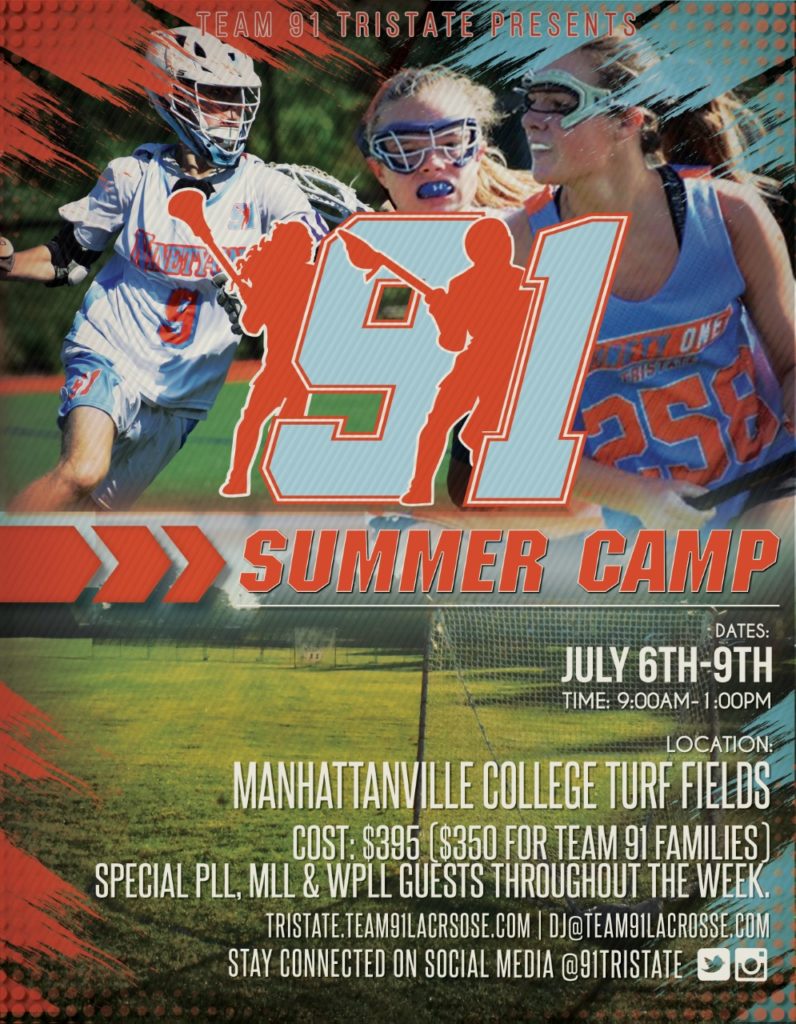 Team 91 Tristate Summer Camp 2020
Dates: July 6-9
Time: 9:00am-1:00pm
Location: Manhattanville College Turf Fields
Cost: $395 ($350 for Team 91 Families)
Use Discount Code: tscamp91member
**Peanut Age Group - Grades K-2**
Dates: July 6-9
Time: 9:00am-11:00am
Cost: $200
BOYS CAMP DIRECTOR - CRAIG GIBSON
A product of Westchester, NY and graduate of John Jay High School, Craig Gibson went on to play collegiately at Springfield College. There he led the Pride to 3 NCAA Tournament appearances and graduated in 2004 as the school's all-time leader in goals, assists, and points as a midfielder. After spending 5 season under Coach Nagle at Colgate, Gibson went to Stony Brook where he was an Associate Head Coach and led the Seawolves to back-to-back America East championships. Recently, Coach Gibson was hired by Head Coach Andrew Baxter to become Fairfield University's Offensive Coordinator.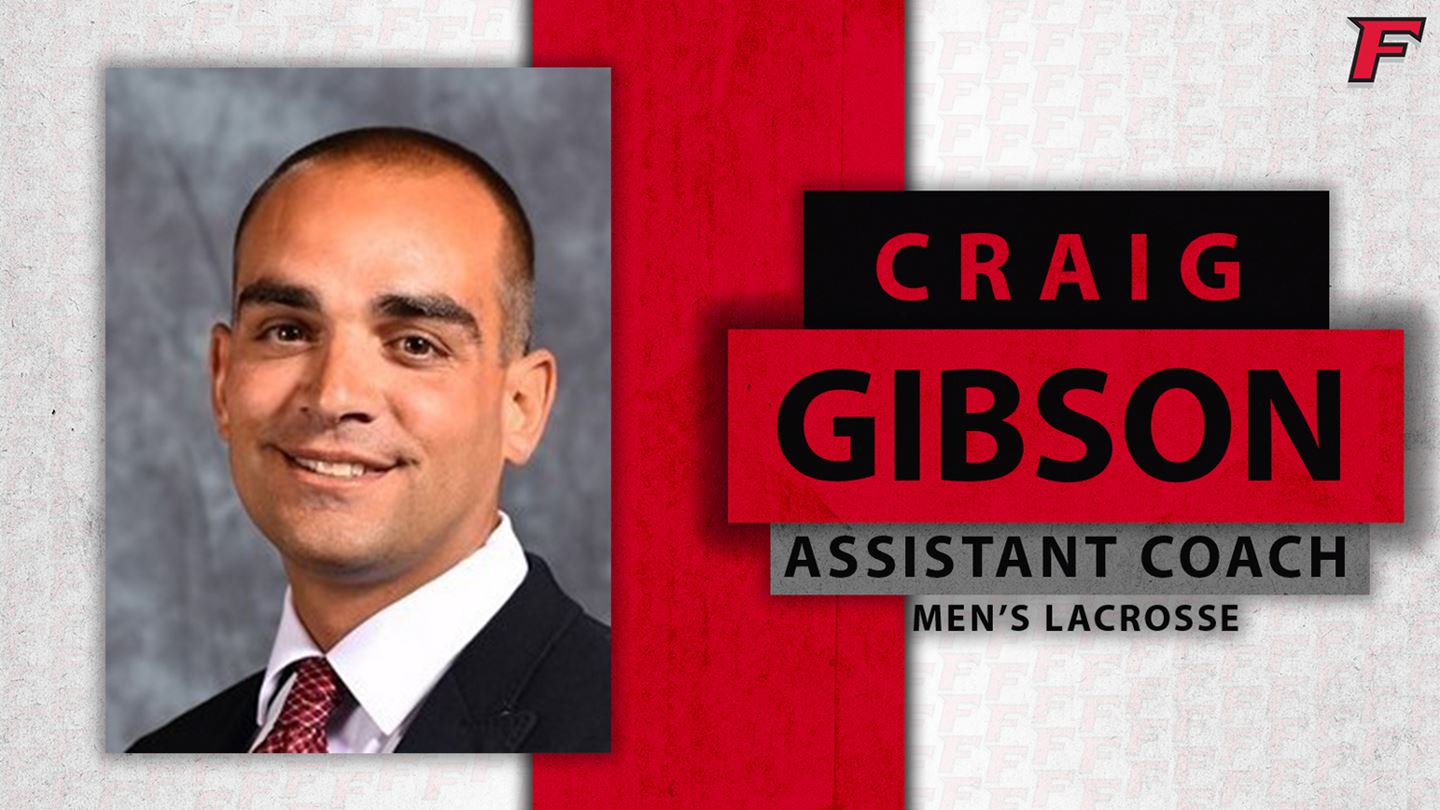 GIRLS CAMP DIRECTOR - LAUREN KAHN
Lauren Kahn graduated from the University of Connecticut in 2014 with no shortage of accolades. She was the Big East Midfielder of the Year in 2012 and led her team in ponts in both 2012 and 2013. Lauren was a 2X All-American and 2X All-Big East First Team honoree. In 2014, she was named to the pre-season Tewaaraton watch list and she finished her collegiate career at UConn ranked 2nd all-time in points, 3rd in assists, and 4th in goals.
After her career at UConn, Lauren went on to coach collegiately at Columbia University for 5 years, where she was instrumental in developing the program and served as the Lions' Recruiting Coordinator. In September of 2019, Lauren Kahn was named the third head coach in Iona College women's lacrosse history.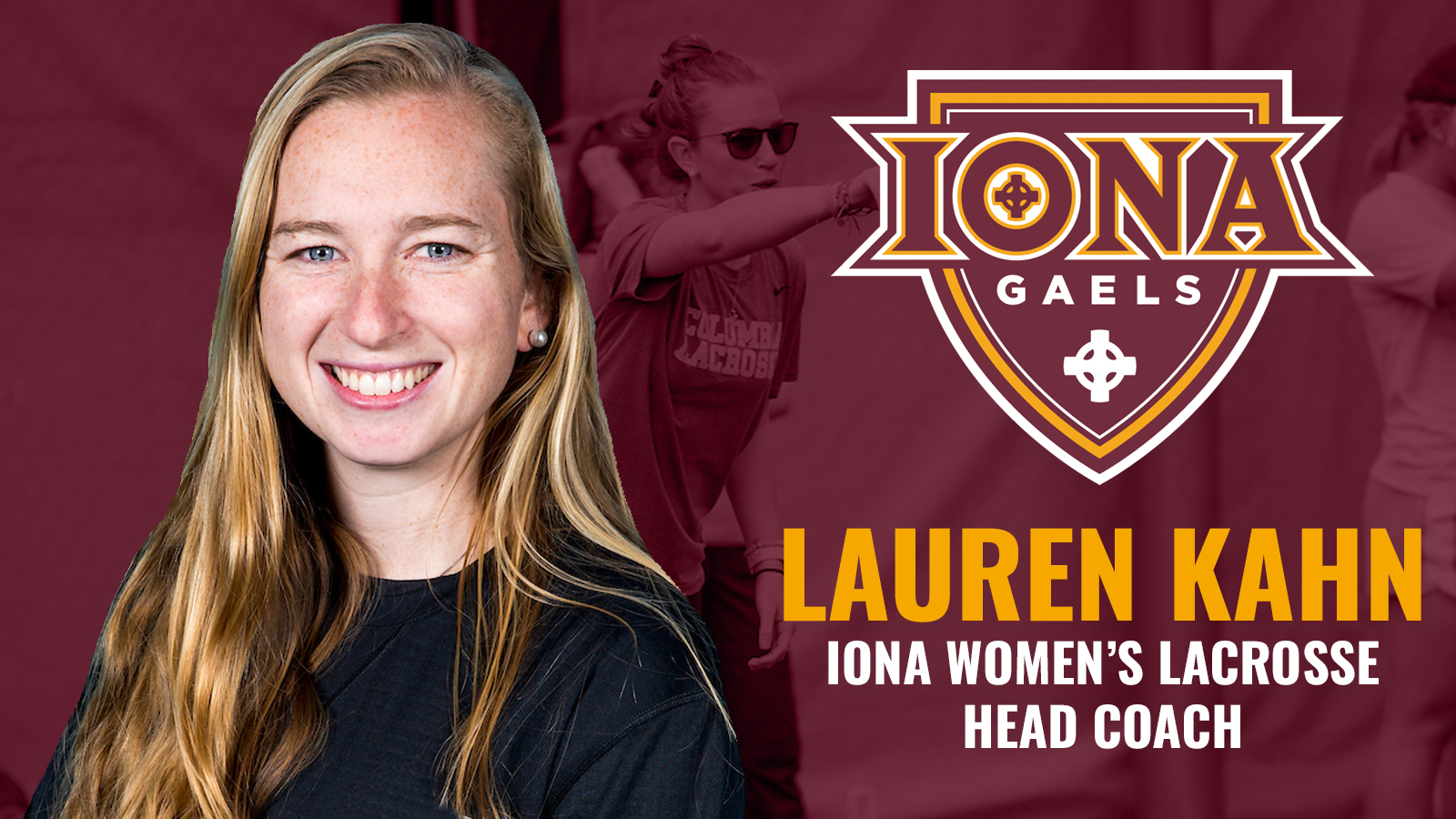 BOYS PEANUTS DIRECTOR - JORDAN LEVINE
A 2X All-American out of University of Albany, Jordan continued his prolific career at the professional level where he combined for 8 seasons in both Major League Lacrosse and the National Lacrosse League. In the MLL, Jordan was a 1st round draft pick and went on to become a champion and 2X All-Star. In the NLL, Jordan was the 48th overall pick by the Philadelphia Wings where he was a starting defenseman for four seasons. Jordan is currently the Head Men's Lacrosse Coach at Mercy College (Division II).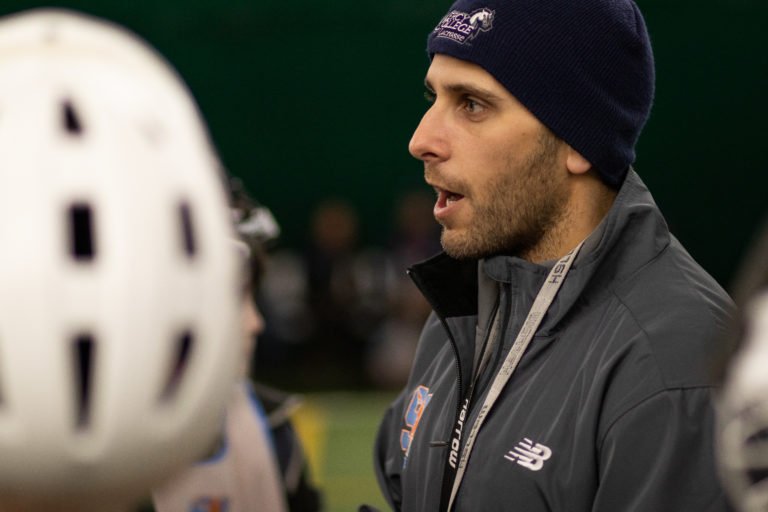 GIRLS PEANUTS DIRECTOR - KIM DELORENZO
Kim Delorenzo has an extensive background as both a player and a coach. As a player, Kim was a 4X Team MVP at St Thomas Aquinas College. During her tenure at STAC, Kim was the NCAA Division II Draw Control leader in 2007, a 3X All-Region selection, 3X All-Academic selection, 2X Captain, and became the first player in school history to score 100+ goals. During that time Kim also competed in the Prague Lacrosse Cup with The USA Athletes International Program.  She was inducted into the St Thomas Aquinas Athletics Hall-of-Fame in 2017. As a coach, Kim served as Varsity Assistant at Nyack High School from 2009-2017 where she helped lead the team to 7 League Championships, 2 Section Championships, 2 Regional Championships, and 2 State Final Fours. Kim was a Hotshots Youth coach from 2004-2008 and currently an assistant Varsity coach at Pearl River.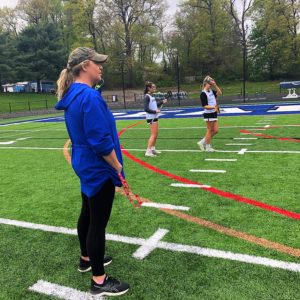 PRO GUEST COACHES
Charlie Cipriano is a Herricks, New York native where he attended Herricks High School. Cipriano went on to play at Fairfield University where he was named a 2012 Division I All-American, a USILA Scholar All-American and a 2x ECAC Goalkeeper of the Year. Upon graduating from Fairfield University, Cipriano played for the Charlotte Hounds of the MLL before joining the Chaos LC of the PLL in 2019.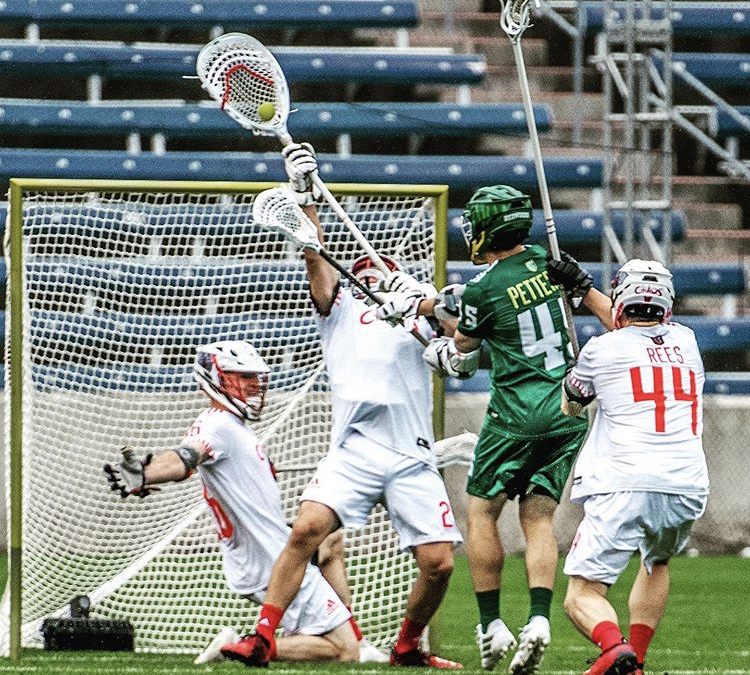 Tommy Kelly is a Rocky Point, NY native and played 3 seasons in the MLL for the Denver Outlaws. During his time there, he earned MLL All-Star honors and won a Championship with the Outlaws. Kelly had the top faceoff percentage in the league in 2018, and is currently a member of the Chaos LC of the PLL. He is also currently a member of Team USA. Tommy Kelly was recently brought on staff at Division 1 Stony Brook University as a Volunteer Assistant Coach for the 2020 season.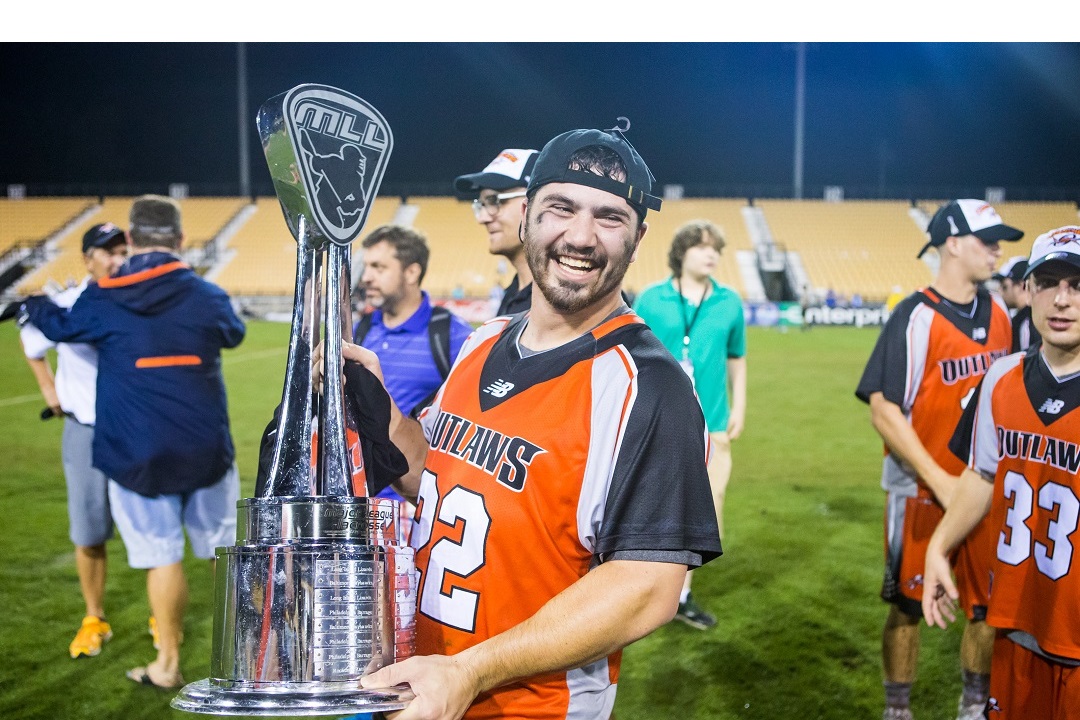 Lauren Murray enters her third season with the Women's Professional Lacrosse League (WPLL) as a midfielder for the Pride. She has represented the WPLL on international tours to Japan and the UK, and as a contributing writer for US Lacrosse Magazine.
A member of Northwestern University's graduating class of 2016, Murray competed in 80 games as a Wildcat, including four consecutive NCAA tournament appearances and two Final Four contests. In her senior year, she led the Wildcats in caused turnovers and ranked third in ground balls, earning her Big Ten Defensive Player of the Week honors.