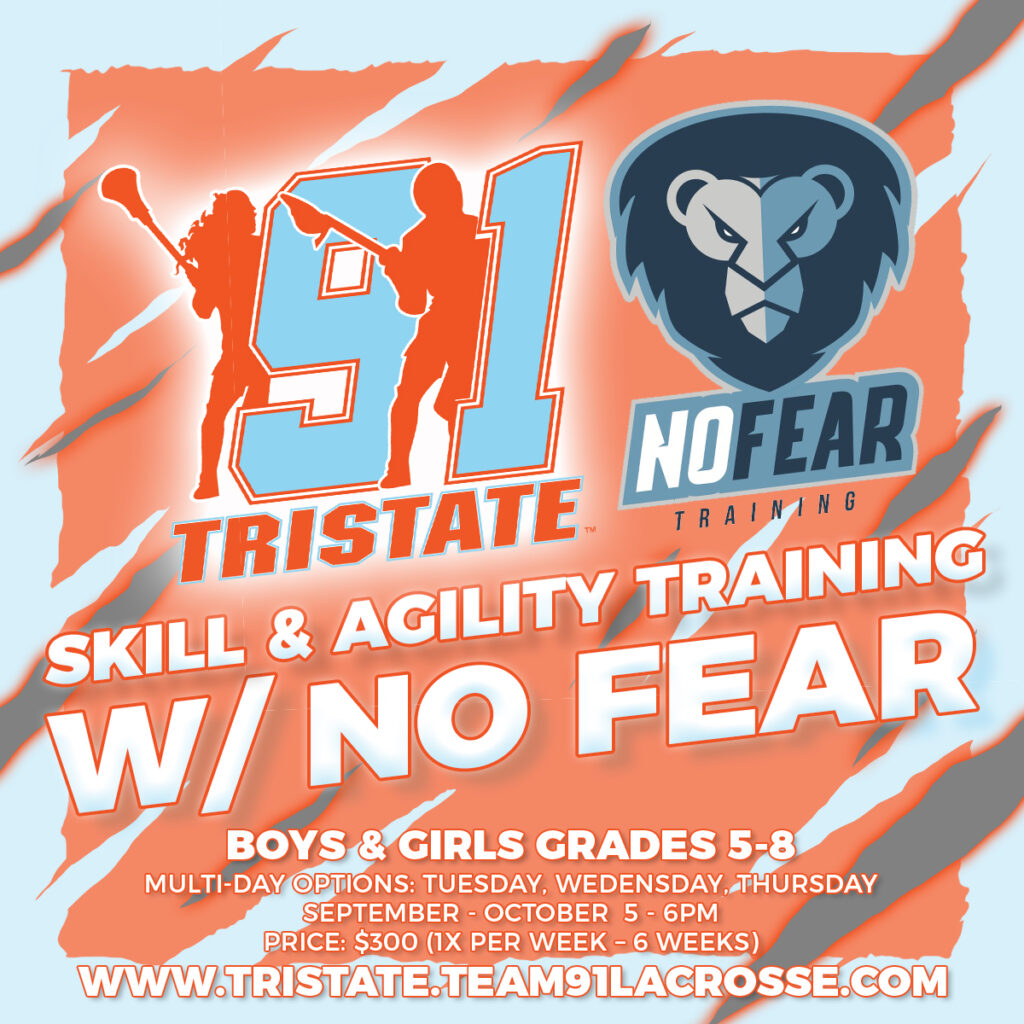 SKILL & AGILITY TRAINING W/ NO FEAR
Want fast hands and faster feet? Team 91 has partnered with the No Fear Training team to offer the perfect training for youth players. Sessions will include 30 minutes of lacrosse skill work and 30 minutes of agility training. These high-energy workouts are a perfect compliment to team practices and great fit for "off-days". Sessions are open to all boys & girls grades 5th-8th.
Location: SUNY Purchase - PAC Field
Dates:  Tuesdays, Sept 13-Oct 25
Time: 5:00-6:00pm
Cost: $300 (1X per week - 6 weeks)
CLICK HERE to learn more about the certified No Fear Training team!