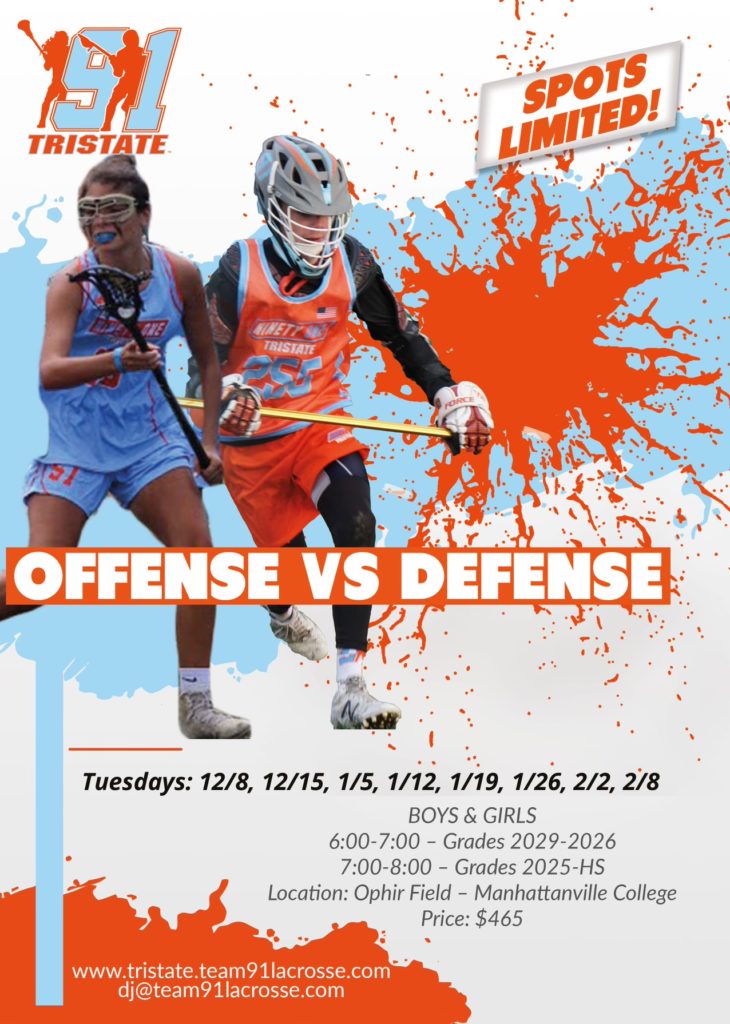 TEAM 91 TRISTATE OFFENSE VS. DEFENSE
Led by 91 staff and college coaches Mike Bocklet (Purchase College), Matt Dalton (Fairfield University), Lauren Kahn (Iona College) and Meg Els (WestConn); the Offense vs. Defense Clinic will feature 30 minutes of position-specific training followed by 30 minutes of LIVE reps! Intensity and competition will be the focal point of these training sessions! Spots limited to 32 total players per session.
Tuesday's, December - February
Dates: 12/8, 12/15, 1/5, 1/12, 1/19, 1/26, 2/2, 2/9
6:00pm-7:00pm - 2029-2027
7:00pm-8:00pm - 2026-2022
Location: Manhattanville College - Ophir Field
Cost: $465
*10% discount for current 91 Tristate members
(use discount code: 91wintertraining)
Covid Payment Policy: All winter training payments are final after December 1st 2020. Sessions can not be pro-rated and must be paid in full. Trainings will adhere to all NY State, facility, and Team 91 guidelines and policies. Any cancelled session will be rescheduled. A refund is only available with proof of illness from a doctor.