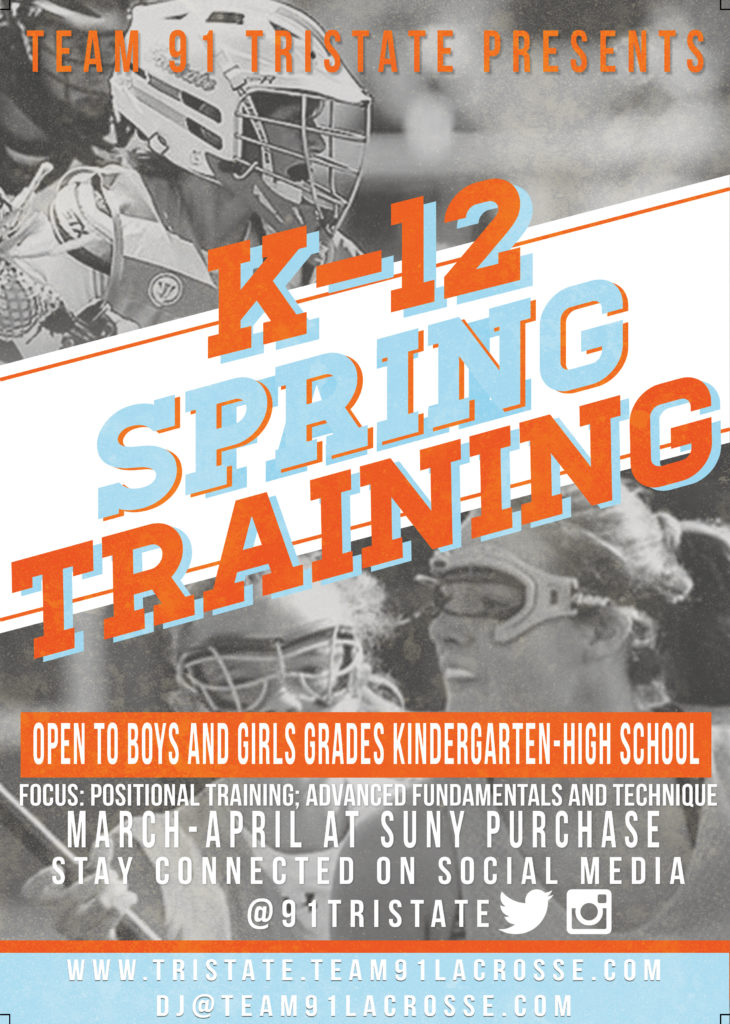 TEAM 91 TRISTATE K-12 SPRING TRAINING
Looking for pre-season training? Join our Team 91 Tristate staff and players this March for high-energy, fast-paced, reps! Sessions with focus on position-specific training and rotate players in small grade-based groups.
K-3 Specific Focus - Our 91 staff prides itself on excelled training for all age groups. Players in grades Kindergarten through 3rd grade will receive maximized attention with multiple coaches at each session. With a focus on FUNdamentals, our staff make's learning the skills of the game a great experience for all players. Any "advanced" K-3 players will be moved into regular rotations with older players during the training session.
GIRLS
Dates: 3/1, 3/8, 3/15, 3/22, 3/29, 4/5
5:00pm-6:00pm – Grades K-5
6:00pm-7:00pm – Grades 6-8
7:00pm-8:00pm – High School
Locations: SUNY Purchase Turf Field
*6 total sessions - $150
BOYS
Dates: 3/3, 3/10, 3/17, 3/24, 3/31
5:00pm-6:00pm – Grades K-5
6:00pm-7:00pm – Grades 6-7
7:00pm-8:00pm – 8-HS
Location: SUNY Purchase Turf Field
*5 total sessions - $125
Want to play with Team 91 Tristate? Limited spots are available on our youth boys and girls summer club teams. Contact us for an evaluation!   Boys - dj@team91lacrosse.com   Girls - rachel@team91lacrosse.com