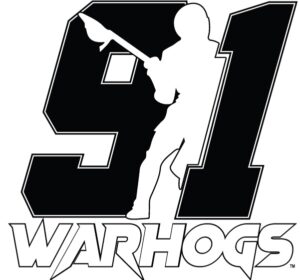 91 warhogs Intro to Box Lacrosse Clinics
Our Intro to Box Lacrosse Clinics will give new and experienced players a taste of the speed and excitement of the box game through authentic box drills and concepts. High quality reps and top notch coaching together with skill diversity and IQ building makes our Intro To Box Lacrosse Clinics a great way to prepare for the spring season while improving your game! Open to boys in Grades 3 & 4.
Dates: Sunday's - 1/8, 1/15, 1/29, 2/12
Time: 4:30pm-6:00pm
Location: Elev8 Athletics - Bedford, NY
Cost: $125 (Pro-Rates available)
Justin Otto - 91 Warhogs Box Team Director:
Justin Otto will oversee all aspects of the Warhogs program. Coach Otto has 20+ years of box experience as both a player and a coach. Justin is the current GM/Head Coach/Owner of the WestRock Warhogs of the NABLL (North American Box Lacrosse League). Coach Otto spent two years coaching the U-19 Team USA box team in 2014 and 2015 alongside legendary head coach Randy Fraser. As a player Justin was a member of the Team USA Development Program and played in several semi-pro leagues.
Want to learn more about the 91 Warhogs? Contact Justin at info@westrockwarhogs.com