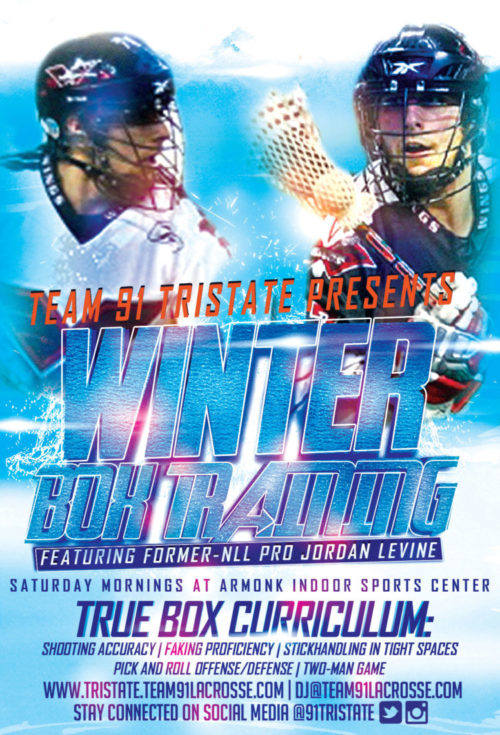 TEAM 91 TRISTATE BOX LACROSSE TRAINING
Box Lacrosse is one of the fastest ways to increase a player's stick skill proficiency and overall effectiveness. The fast pace and small playing area forces players to make quicker decisions and more efficient movements. Led by Box Directors Jordan Levine and Rachel Vallarelli, trainings will be grade-based as players will be taught all aspects of the Canadian-style box game including:
Shooting Accuracy - Fake Proficiency -Maneuvering in Tight Spaces - 2 Man Game - 5v5 Offense/Defense
Location:
Armonk Indoor Sports Center
Dates:
12/7, 12/14, 12/21, 1/4, 1/11, 1/25, 2/1, 2/8
Times:
8:00-9:00am - Boys Grades 5-HS - Advanced Box
             9:00-10:00am - Boys Grades 3-4 & Girls Grades 5-HS - Intro to Box
Cost: $395
boys box director - Jordan levine
A 2X All-American out of University of Albany, Jordan continued his prolific career at the professional level where he combined for 8 seasons in both Major League Lacrosse and the National Lacrosse League. In the MLL, Jordan was a 1st round draft pick and went on to become a champion and 2X All-Star. In the NLL, Jordan was the 48th overall pick by the Philadelphia Wings where he was a starting defenseman for four seasons. Jordan is currently the Head Men's Lacrosse Coach at Mercy College (Division II).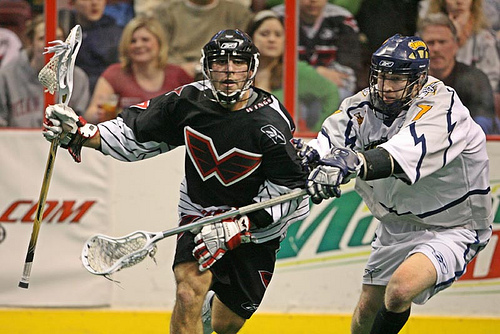 Girls Box Director - Rachel vallarelli
Rachel Vallarelli stands along in women's lacrosse with a professional career in both outdoor and indoor. Vallarelli currently plays in the IBLA Senior A league with the Nor'Easters and will be attending the 2019 National Lacrosse League combine. Rachel is the only female player invited to the combine and aspires to be the second-only women's player to ever compete in the league.