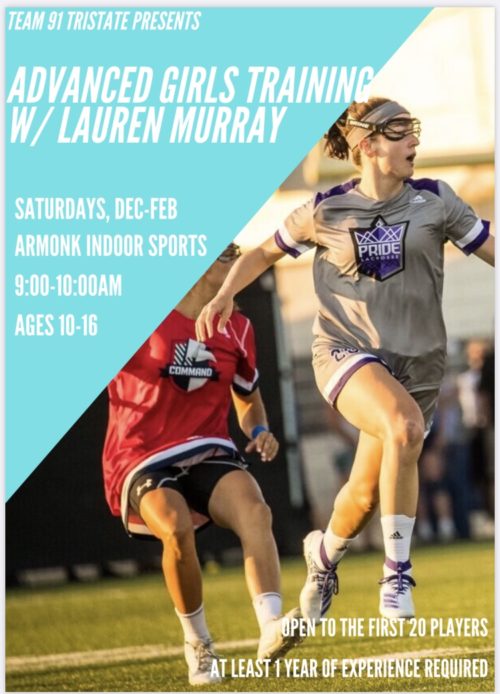 Advanced Girls Training w/ Lauren Murray
Lauren Murray enters her third season with the Women's Professional Lacrosse League (WPLL) as a midfielder for the Pride. She has represented the WPLL on international tours to Japan and the UK, and as a contributing writer for US Lacrosse Magazine.
A member of Northwestern University's graduating class of 2016, Murray competed in 80 games as a Wildcat, including four consecutive NCAA tournament appearances and two Final Four contests. In her senior year, she led the Wildcats in caused turnovers and ranked third in ground balls, earning her Big Ten Defensive Player of the Week honors.
Dates: 12/7, 12/14, 12/21, 1/4, 1/11, 1/25, 2/1
Time: 9:00am-10:00am
Location: Armonk Indoor Sports Center
Age: 10-16
Price: $275
*Limited to first 20 players
*At least one year of experience necessary