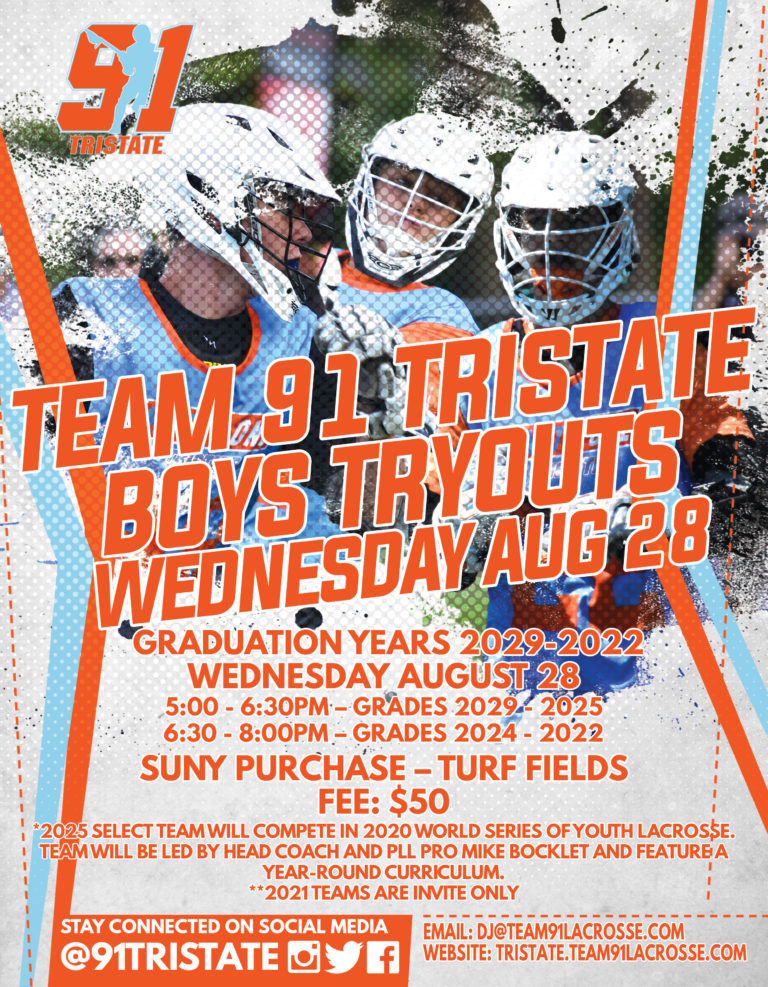 Tryouts are open to all boys 2029-2022 interested in playing travel lacrosse during the 2019-2020 season.
Our 2025 Select team will be coached by PLL Pro Mike Bocklet and compete in the 2020 World Series of Youth Lacrosse.
Dates:
Wednesday, August 28th
6:00pm-7:30pm | All Grades
Location: SUNY Purchase | Turf Fields
Cost: $50
What you get: Reversible Pinnie and Shorts
Boys Coaching Staff:
4 PRO PLAYERS, 6 COLLEGE COACHES, 12 HIGH SCHOOL COACHES
2021
Jordan Levine, Rob Maher, Wes Banks, Tony Laguerre
2022
Drew Werney, Alex Corpolongo, DJ Peters, Matt Dalton
2023
Chris Kear, Paul Bordonaro, Kieran Carney, Sam Hahn
2024
John Felix, Justin Corpolongo, DJ Peters, Matt Dalton
2025
Mike Bocklet, James Rogers, Ian Prate, Jordan Tiger, Antonio Rey
2026
Hunter Burnard, Wes Banks
2027
Scott Dooley, Drew Werney, Alex Corpolongo
2028
Mike Bocklet, Nick Antonucci, Mike Chiappa
2029
Mike Bocklet, Drew Werney
REGISTRATION CLOSED - WALK-UPS WELCOMED
*All Returning Players: please use discount code: "returningplayer"