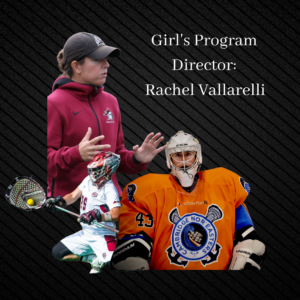 Rachel Vallarelli - Program Director
A local product, Coach Vallarelli is a Professional Men's Box Lacrosse Player, Professional Women's Lacrosse Player, Youth Club Director and Small Business Owner. Vallarelli has been in the Team USA System since 2010, when she was rostered on the US U19 National Team and was a Men's and Women's NCAA College Coach for 8 years. Vallarelli is currently the only woman playing on/in a men's professional team/league in any sport, globally.
She played collegially for UMass Amherst where she holds NCAA, Conference and School Records and played her High School ball for School of the Holy Child, where she holds records for single season saves and career saves. 
Vallarelli plays professionally as well and currently plays for New York Athletic Club. She was also a Free Agent in the MLL and currently plays with the Dead Rabbits LC for Men's Field Lacrosse. 
In the Box Lacrosse realm, Vallarelli is the first woman ever signed to a contract with the Professional Box Lacrosse Association (2022). She currently is one of the goaltenders for the New England Chowderheads, and is the only woman currently playing on/in a men's professional team/league in any sport, globally. 
Vallarelli was also the first woman ever invited to the NLL US Elite Combine as well as the NLL Toronto Combine in 2019 and is subsequently an NLL Free Agent. She was selected to invite-only tryout camp for the New York Riptide of the National Lacrosse League and was then the first woman drafted into the Arena Lacrosse League (CAN) for the Whitby Steelhawks. Vallarelli currently plays for Team Bullseye in the Boston Box Lacrosse League, Dead Rabbits LC, More Dudes LC, Lasersharks LC and The WestRock Warhogs of the NABLL. 
Vallarelli is also the Head Defensive & Goaltender Coach for the 91 Warhogs Box Lacrosse Teams. 
Coach Vallarelli has been working towards "powering performance and delivering dreams" for all those she coaches and mentors, while continuing to drive innovation and change to optimize performance and results.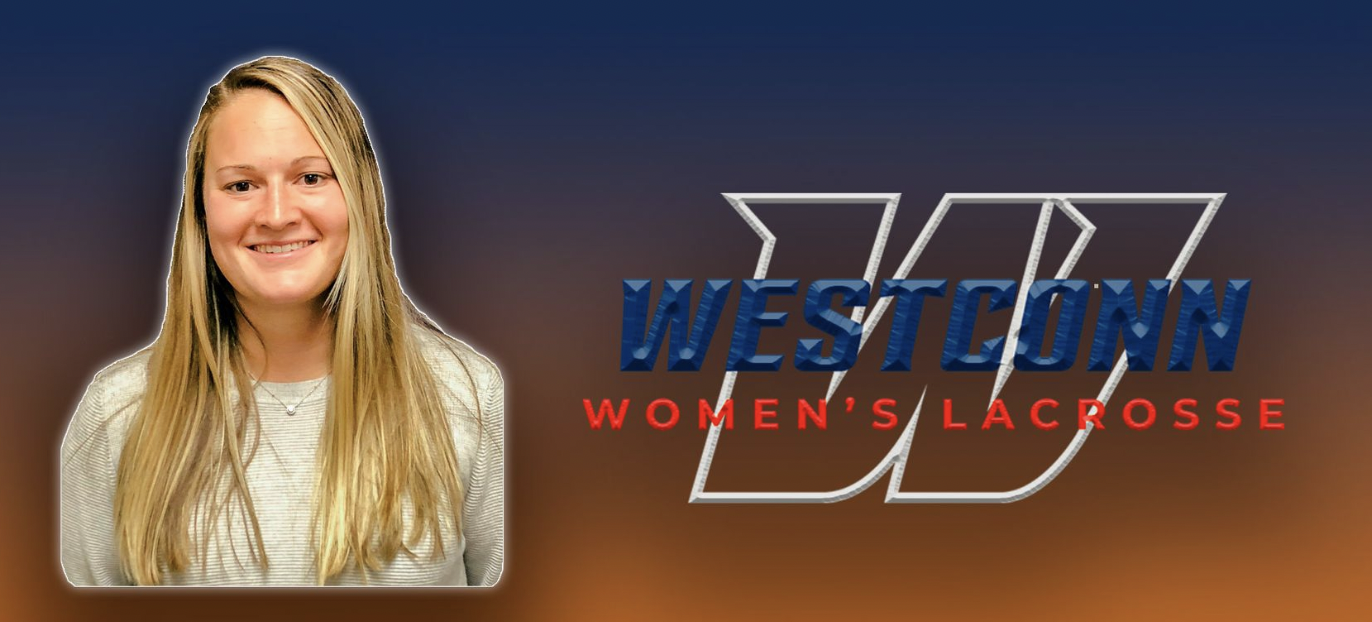 Meghan Els - Training & Recruiting Director
Meghan Els is the current head coach at Western Connecticut University where she was named the Little East Conference Coach of the Year after her first season at the helm in 2021. Els led WestConn to a perfect 9-0 record as it captured the first LEC regular season and tournament championships in program history.
Prior to joining the WestConn staff, Els was an Assistant Coach at Bard College and St. Joseph's College. As a player, Els has a stellar career at Castleton University where was named North Atlantic Conference Defensive Player fo the Year and a First-team All-Conference selection as a junior and senior.