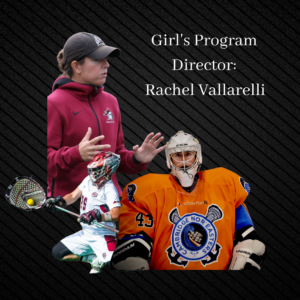 Rachel Vallarelli - Program Director
A local product, Rachel Vallarelli has been a member of the Team USA training system since 2010. Vallarelli played professionally with the Baltimore Ride and Boston Storm of the UWLX. Collegiately Vallarelli holds NCAA records for Save Percentage and Goals Against while sitting 2nd All-Time in Wins at UMASS. Additionally, Vallarelli was a four-time conference champion and the 2015 A-10 Defensive Player of the Year. Vallarelli has coached at the Division 1 level at Fresno State, Villanova, and Wagner. She is the current Head Coach at Bard College. Still active in box lacrosse system, Rachel was the first female ever invited to the NLL combine.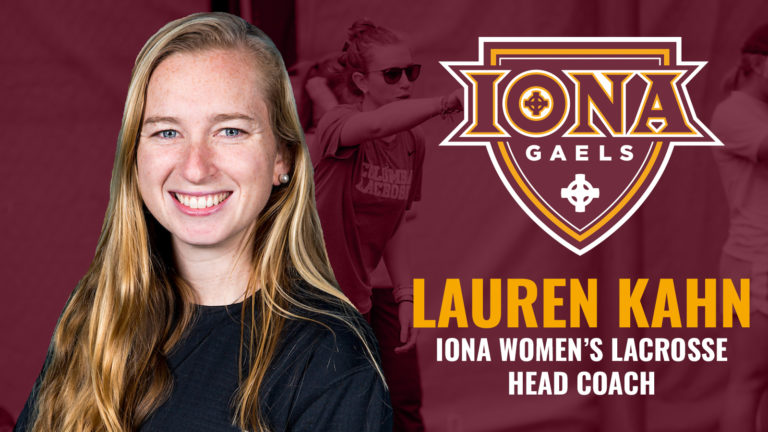 Lauren Kahn - Training & Camp Director
Lauren Kahn graduated from the University of Connecticut in 2014 with no shortage of accolades. She was the Big East Midfielder of the Year in 2012 and led her team in ponts in both 2012 and 2013. Lauren was a 2X All-American and 2X All-Big East First Team honoree. In 2014, she was named to the pre-season Tewaaraton watch list and she finished her collegiate career at UConn ranked 2nd all-time in points, 3rd in assists, and 4th in goals.
After her career at UConn, Lauren went on to coach collegiately at Columbia University for 5 years, where she was instrumental in developing the program and served as the Lions' Recruiting Coordinator. In September of 2019, Lauren Kahn was named the third head coach in Iona College women's lacrosse history.