Team 91 Tristate Girls 2021-2022 Tryouts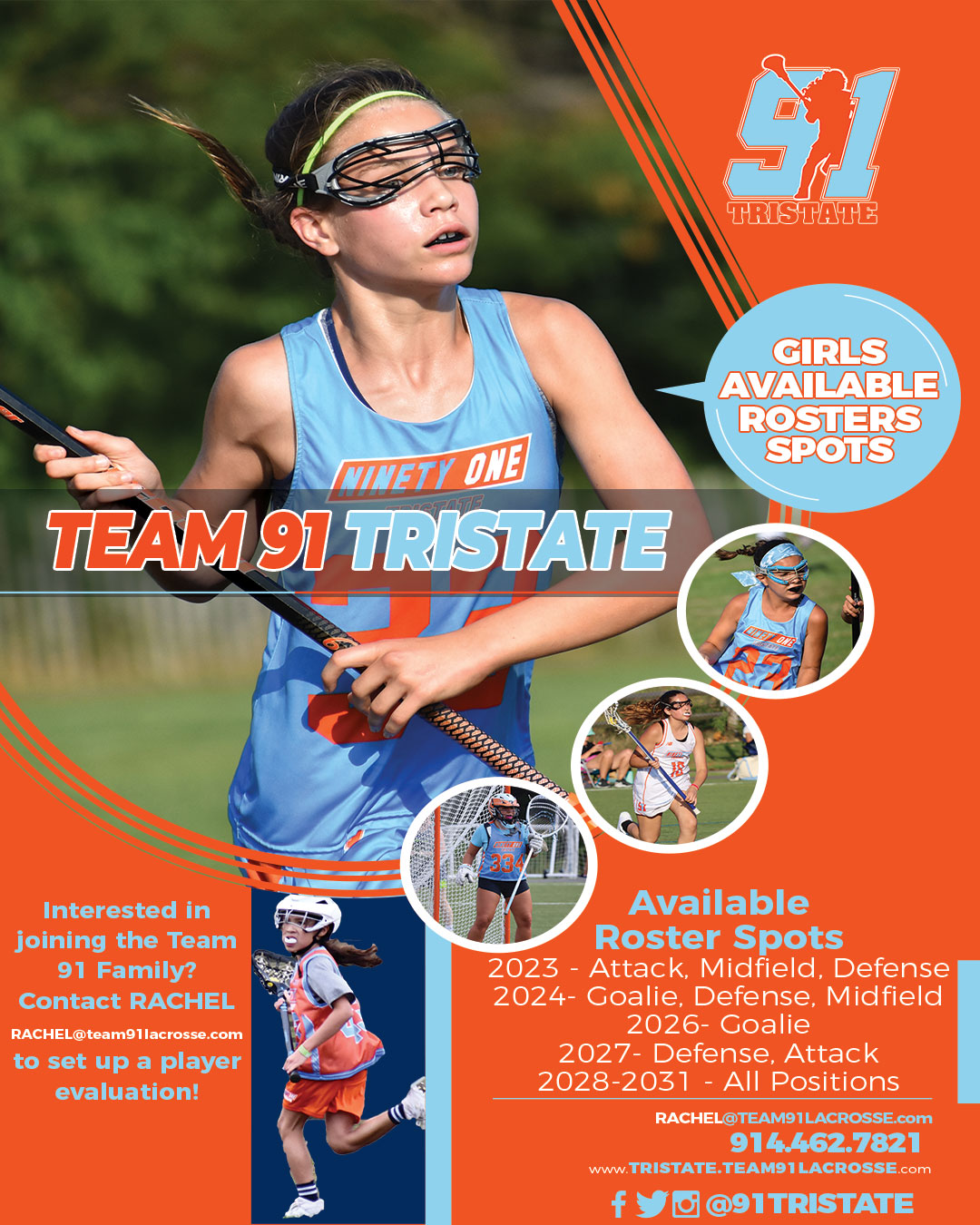 Tryouts for the 2021-2022 season have concluded. The following roster spots remain available:
Grad Year 2023 (11th Grade) - Attack, Midfield, Defense
Grad Year 2024 (10th Grade) - Goalie, Defense, Midfield
Grad Year 2026 (8th Grade) - Goalie
Grad Year 2027 (7th Grade) - Defense, Attack
Grad Year 2028-30 (6th-4th Grade) - All Positions
To set up an evaluation, please contact RACHEL@team91lacrosse.com. Thank you!