'21 Samantha Spieler Commits to Merrimack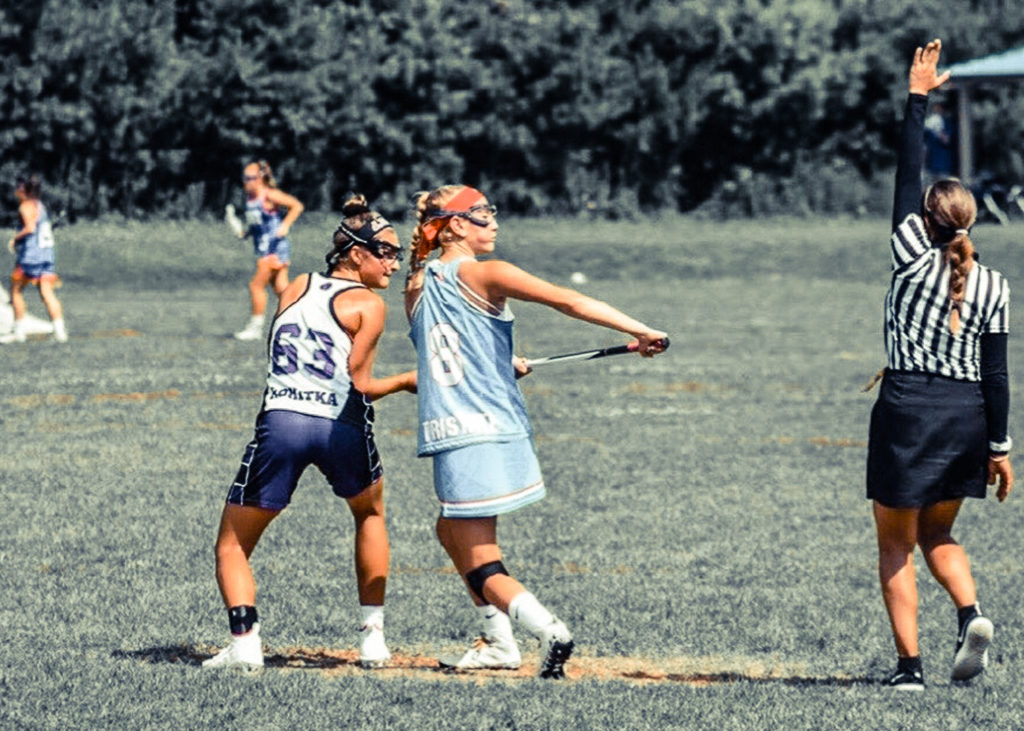 Follow Team 91 Tristate on Instagram, Twitter and Facebook. 
Samantha Spieler always envisioned playing a sport in college. It just wasn't necessarily lacrosse at first.
It was nothing against lacrosse, but Spieler, like most athletes, saw herself pursuing her first love at the next level.
"I've been skiing since I was three years old and racing since I was six," Spieler said. "I started at Killington and then headed over to Hunter Mountain. I was looking into skiing and talking to college coaches about skiing, but I just decided that I'd play lacrosse instead."
Must be nice to be good enough of an athlete to play two sports in college. As it turns out, Spieler isn't going to stop skiing, but she also couldn't pass up the opportunity to play lacrosse.
"I reached out to Merrimack over the summer and asked them to watch me in my last tournament, and they eventually contacted me and said that they wanted me to visit the campus," said the Team 91 Tristate 2021 and John Jay defender and draw specialist. "When I went on my overnight, I got to shadow a class with a teammate and that's when I knew that I really liked it. My academics have to come before athletics, and that if I liked the academics, I knew that playing lacrosse would be perfect for me."
She didn't wait too long to commit to the Warriors, and in the process, became the first girl in Team 91 Tristate program history to choose a Division I school. Merrimack, which won the NE10 championship last year in its last season as a Division II program, makes the jump to Division I this spring. She's the second '21 to commit after midfielder Tatiana Moran (Mahopac) chose Mercy.
"I love the location and that it's only three hours away from home, so I can come home if I want to," Spieler said. "I wasn't looking for a huge school, so Merrimack is perfect, and the campus is beautiful. The coaches are really nice, and I want to study sports medicine, maybe physical therapy just for athletes. If I can help kids and be around sports, I think that'd be great, and I've always been interested in science, so physical therapy is along the same same lines as biology."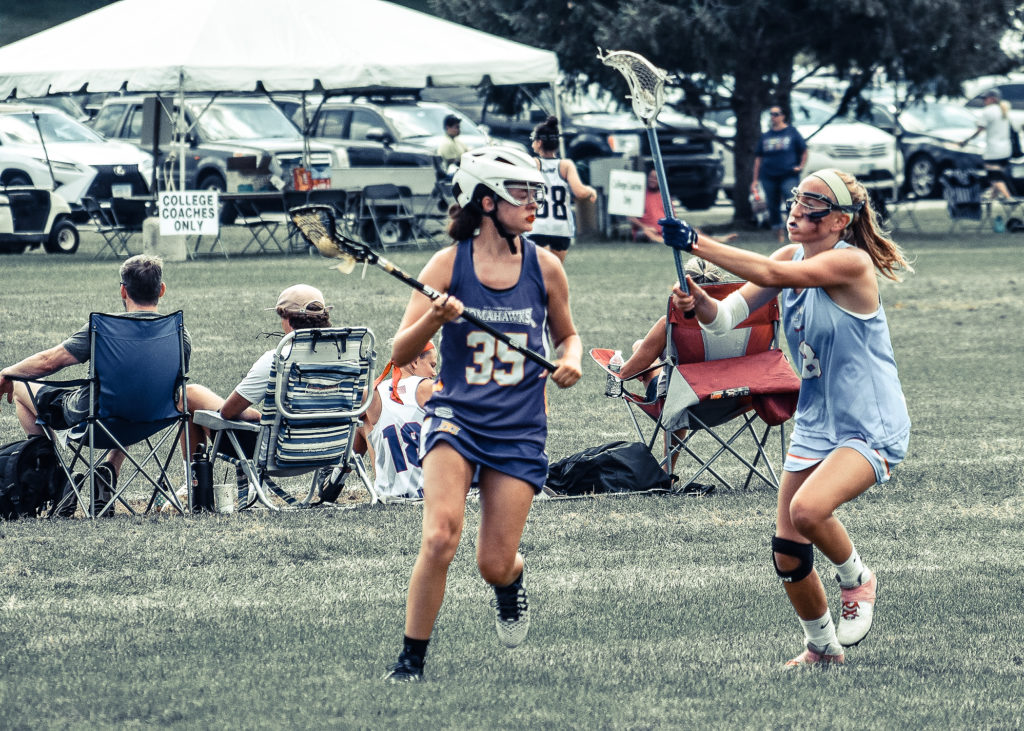 She's a relative newcomer to her position as a high defender, too. A pure midfielder until last year, she saw some things on the defensive end that appealed to her more than offense did, so she figured that she'd go play defense. Spieler is still able to get her midfield kicks in by taking the draw, and that versatility is a big reason why she'll be able to play Division I lacrosse.
"I got on the team as a midfielder, but now I feel like I can handle 1v1 situations a lot better," Spieler said. "If you took me last year and gave me a 1v1, I probably couldn't do it, but now I'm totally confident in my skills. (Coach) Carmella (Liscio) really taught me how to force people to one way or the other and she and (Coach) Grace (Stienthal) have really shaped me as a defensive player."
"Samantha has always done an outstanding job of doing whatever is asked of her and she's willing to do whatever it takes for the team to be successful," Team 91 Tristate girls director Rachel Vallarelli said. "She's very athletic, and despite being so new to the position, has been a natural fit on the back end, and she also does a really nice job of consistently winning draws. We're so excited that she has found a great home, and we're proud that she's the first girl in program history to play Division I."
It's always nice to make some history, and while Spieler didn't make it a point to do that, she's still proud to be able to be a trail blazer for the club. She might even find time to hit the slopes, too.