'21 Molly Terraciano Commits to Lafayette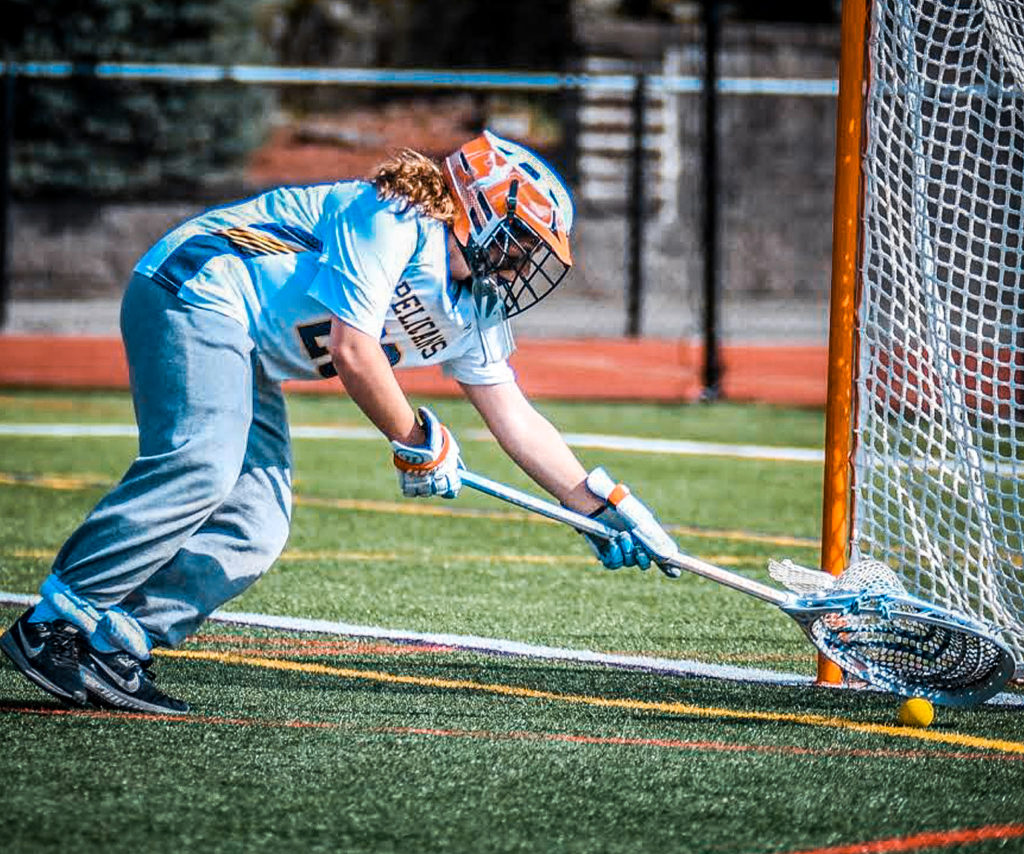 Molly Terraciano's introduction to the goalie position was… unceremonious, to say the least.
Terraciano's mother, Joanie, was coaching her daughter's youth team in third grade and struggled to find volunteers to get in the cage. As coaches' kids tend to be, the younger Terraciano was told that she had to get in goal for the team's benefit.
"For a while, I didn't like it," said the Team 91 Tristate 2021 and Pelham Memorial senior. "My mom would tell me, 'you're the only girl that doesn't cry.' I always had bruises, which definitely concerned some teachers. But I definitely started liking it around sixth grade, and in eighth grade, I got pulled up to varsity and loved it."
She got good at it, too, becoming a rock in the 91 Tristate cage. When it came to recruiting, though, she admittedly got nervous when she saw schools stockpiling '21 goalies. Her strong interest in a nursing program also whittled down her options, and she wasn't sure what to think when Lafayette took another goalie after showing her significant interest.
"I was pretty stressed when I saw them take another goalie because I didn't think it was looking good for me," Terraciano said. They were still looking to recruit me and I just had to be forward and ask questions. Lafayette was honest with me and told me the truth about the whole process."
That kept Terraciano in the hunt for a spot, and when the Leopards finally offered her the opportunity to be a part of their program, she jumped all over it. She's the fourth Tristate '21 to commit, the second to a Division I program after Sam Spieler (John Jay / Merrimack) and the first player in program history to choose Lafayette.
"I actually got very lucky because Emily Constantine is an assistant coach there and she used to coach with 91," Terraciano said. "I knew her well, which helped. It's a really good academic school, which pushed me even more to the school. When I visited, I felt really close to the girls on the team, who were so welcoming. The coaches are so fun."
Terraciano started playing for Team 91 four years ago, and in that time, has brought her game to that of a Division I recruit. A big part of her improvement was a result of her improving both her athleticism and communication skills. The latter were something she was reluctant to work on at first, but those improvements paid off in spades.
"I'm very good at communicating. I'm very loud and I make sure everyone knows where they should be," said Terraciano, who has also skied since the age of five. "At first, I was afraid that girls would get frustrated and think that I was yelling at them. Emily taught me not to be afraid in goal. I think having a big voice and being a leader is probably the most important thing for a goalie."
"I definitely got faster on my feet and all of my goalie coaches were very helpful with my training," Terraciano continued. "I also did a lot of training with my brother, Tony, who plays club at Vanderbilt."
That athleticism definitely helped Terraciano land on a bunch of radars, and to hear her current coach say it, it's a big reason why her best lacrosse is still ahead of her.
"Molly is a very athletic and explosive goalie, and she's got a ton of potential in the cage," Team 91 Tri-State girls director Rachel Vallarelli said. "I am so excited for her to play at the next level at Lafayette and continue her lacrosse career there. She's going to do great things. She has the talent and work ethic to develop into a top-flight goalie for the Leopards, and coach Katie McConnell and her staff did a great job of recruiting her."
Not bad for someone who didn't even want to be in the cage.