'20 Select Coby Rozencwaig Commits to Clark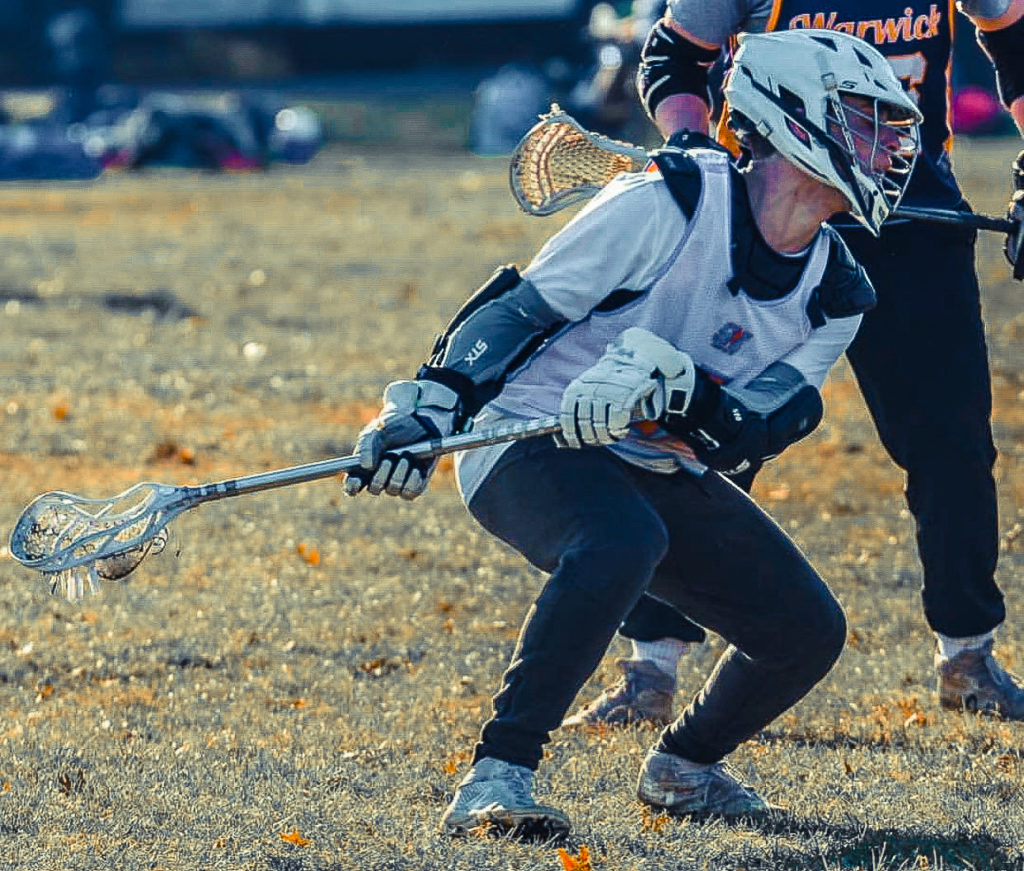 Follow Team 91 Tristate on Instagram, Twitter and Facebook. 
Coby Rozencwaig found himself on the back end when he started his lacrosse career in middle school. Soon enough, though, he realized that being a defenseman wasn't in the cards for him for much longer.
"I was a defender, but I was taking the ball up a lot," said Rozencwaig, a Team 91 Tristate '20 Select and Scarsdale midfielder. "I just felt like I wanted to be a part of everything on the field, and since then, I've always prided myself on being a versatile player and person who could fill any gaps."
It's that type of mentality that quickly turned Rozencwaig into a midfielder, and eventually, a collegiate prospect there. When he realized that Division III was the best fit for him, he Googled D-III schools that also fit him his academic needs with an eye on majoring in something science-related. From there…
"Clark came up in a search of what colleges might fit me for D-III, and it looked like a school that was a fit for me," Rozencwaig said. "When I sent the coaches my info, they came out to watch me and liked how I played. I talked to some other schools, but it just didn't work out, and when I went on my overnight, I had a great time and really connected with the team."
So much so that he ended up committing to the Cougars, becoming the third '20 Select payer to choose a school after Eddie Dunhill (Pelham Memorial/Skidmore) and Alex Cottler (Horace Greeley/Hartwick). He's the first player in Team 91 Tristate history to select Clark.
"I'm excited to be a part of it," Rozencwaig said. "They talked to me a lot about the biology program there. Science has always been my favorite subject, and I definitely want to do something along those lines. I've always loved nature and the natural world, and biology has always been cool to me. After my overnight, I knew that it was the place I wanted to be."
It's only a 2 1/2-hour ride from his house to campus, which means a relatively easy commute for his parents and family, and Rozencwaig figures to be a vital cog in the Cougars' machine once he gets to campus. Do-it-all midfielders have a way of working their way into the lineup, especially those who are willing to do whatever it takes to earn playing time. That's Rozencwaig's calling card, as he showed this summer when he played some attack for Team 91 Tristate and also playing a ton of defensive midfield for his high school team.
"We just needed a few more guys, so some of my teammates and I took turns at midfield and attack," Rozencwaig said. "I definitely pride myself on being someone who can work between the lines, get back and play defense or attack with some strong dodges down the alley."
Rozencwaig's game really took off in the past year when he joined Team 91 Tristate, particularly as he took to coaching from the likes of Jordan Tiger and program director Mike Bocklet. That, coupled with the relationships that he quickly built with his new teammates, helped Rozencwaig blossom into a collegiate-level prospect.
"Coach Tiger had recently coached me, so I came over knowing that he's a great coach," Rozencwaig said. "Coach Bocklet was also very helpful in the recruiting process and helping me improve."
Bocklet has been around lacrosse enough to know that players with Rozencwaig's skill set tend to find a way to make an impact, and he wouldn't be surprised to see his former pupil stand out right away for Clark.
"Coby is a very hard worker who makes all of the tough plays and isn't afraid to be physical," Bocklet said. "You can put him all over the field and he's going to make a significant positive impact, and every team needs a midfielder like him who's not afraid to compete and get to the dirty areas to make plays. His dedication and desire to improve have really shown in the past year, and we're excited to see what he can do at Clark."
There's no need to put a pole in his hands anymore, though.