'20 Alex Cottler Commits to Hartwick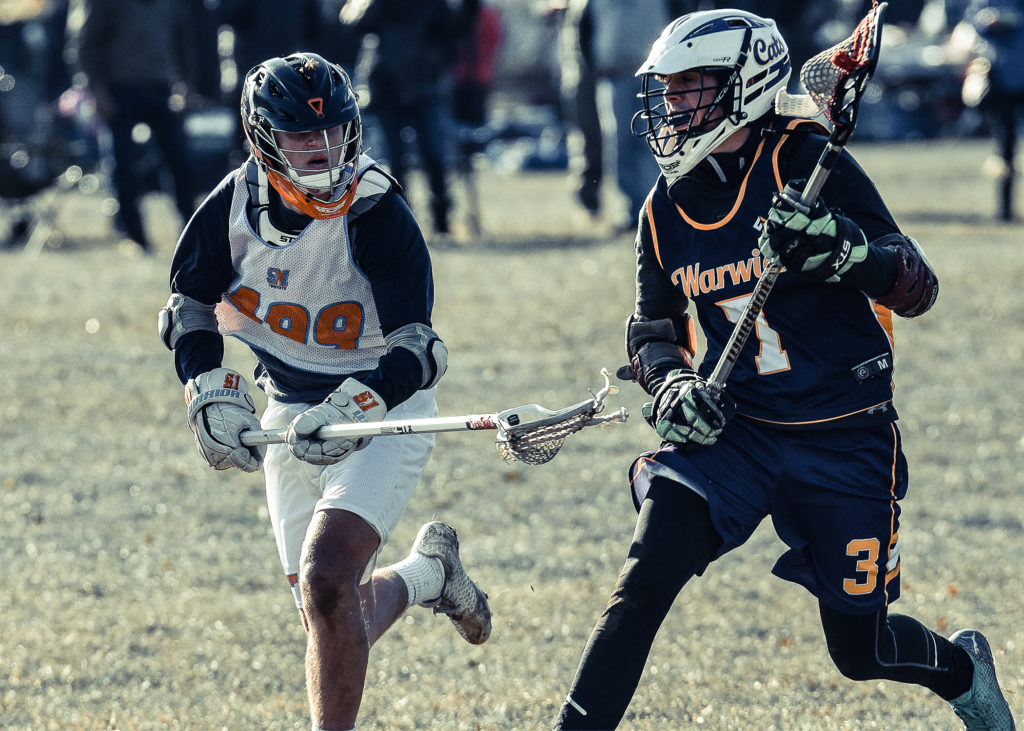 Follow Team 91 Tri-State on Instagram, Twitter and Facebook. 
Alex Cottler envisioned a fairly set deadline for a commitment, and it was that he wanted to stick to as much as possible.
That decision was made much easier when he felt how much one school wanted him.
"I really wanted to commit before my senior year to make senior year easier on me, and I was looking at a couple of Division I schools, then things fell through," Cottler said.
As it turns out, though, Division III Hartwick made it abundantly clear how badly it wanted the Team 91 Tristate 2020 Select and Horace Greeley LSM, a smooth cover man with the ability to kickstart transition in a flash.
"(Head) Coach Don LaSala had kept in contact since the beginning of my high school career, and I found it pretty respectful him to really keep in touch for the past year," Cottler said. "The fact that he always believed in me made me pursue Hartwick a little bit more, and then it finally became official."
Cottler then made the call to be a Hawk, becoming the the second member of the '20 Select team to choose a school after Eddie Dunhill (Pelham Memorial/Skidmore). He's the first player in program history to select Hartwick.
"When I talked to the coaches, they said how excited they were and how they think I'll play as soon as I get there, and that definitely helped me with my decision," Cottler said. "If I'm going to play college lacrosse, what's the point of sitting on the bench for the next three years? I'm hoping to getting on the field as a freshman, becoming one of the top players on the team and being able to show my talent, and for Coach La Sala to have trust in me really gives me a ton of confidence."
Developing into an Eagle
Cottler might not have assumed that he'd be a high-level collegiate player heading into high school, but the hard work that he's put in, coupled with playing high-level competition all the time, gave him the boost that he needed in order to become one.
"I've improved my game a lot throughout my high school career and I believed that I could play at the next level, but I wasn't sure what level," Cottler said. "I've been with Team 91 ever since seventh grade, and the great coaching staff is really what kept me here. They played at the next level and they have connections, and it's very easy to connect with guys like Jordan Tiger and (Team 91 Tristate director) Mike Bocklet. They're very easy to talk to and very helpful. I've also made friends that I'll probably have for the rest of my life, and the environment was very good to me. I've had friends move on to other programs, but it's never been a thought for me because I trust in 91 and that's where I learned the most."
Cottler's play has been a constant for the Select team. He's as reliable as it gets, and he's always found ways to make plays and impact the game. The uptick in his offensive game has been the most noticeable, but he's found a way to constantly finding himself around the ball.
"My IQ has gotten a lot better and the coaches have been very reliant on me," said Cottler, who plans to major in business. "I feel like I've been able to understand different parts of the game. I've been able to recognize what I can do, play some offense and be involved in other parts of the game. I was our faceoff guy in the fall and summer and found myself winning a good amount of faceoffs. I think the strongest part of my game is having my stick be in the right place at the right time to pick off and knock down passes and push transition."
Bocklet has had a front row seat to watch Cottler's development over the past half-decade, and he's resolute in his belief that his pupil will make a major impact at Hartwick.
"Alex has been a core player on our '20 Select team since its inception, and he's been such a valuable, versatile player for us, doing everything from facing off to taking wings, defending and pushing the ball in transition," Bocklet said. "Hartwick got a player that will likely make an immediate impact, and we're thrilled for Alex that he was able to find a school that suits him well on and off the field. We can't wait to see what he has in store as an Eagle."